About us
Schools Advisors.com was formed in the early part of 2015 with the intention of using recommendations from maintained schools, academies, independent schools and local authorities to rate the businesses that they use, from legal services to tradesmen, agencies and several more. Schools that are in need of tradesmen and services can look up and read the reviews posted by other schools to gain an overall picture of the quality of services provided before commissioning those services themselves.
Only schools that have used the services that they want to write a review on can list a review, so ensuring that it is a genuine review. These ratings are based on quality, value and reliability allowing others to confidently hire a Tradesman or School Service Provider they can trust. For more information, you can contact us using the contact form.
Tradesmen can build a portfolio and upload images of works they have carried out for visitors to see.
Each month Schools Advisors will introduce more maintained schools, academies, independent schools and local authority to sign up and get involved.
WHY SCHOOLS ARE ENCOURAGED TO RATE AND REVIEW THEIR SUPPLIERS
---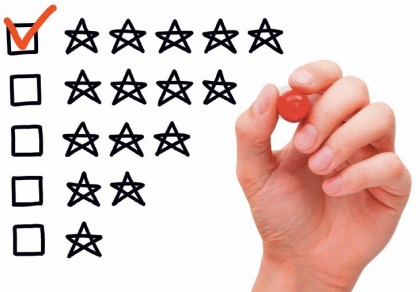 Schools have the platform to share their experiences of suppliers and are called upon to get involved in order to help each other
06 February 2015
Shared best practice is nothing new to schools. Teachers have been sharing ideas, resources, tips and skills for many years. However, while word of mouth has been a common way to source suppliers for some time the platform for sharing best practice in school procurement is somewhat newer.
The practice of rating and reviewing companies has grown exponentially over the last decade. The success of Amazon, Tripadvisor, and Trustatrader, for example, have been built on the very foundations of ratings and reviews and this digital custom shows no sign of slowing down. In fact, the habit of reading reviews before making financial decisions is on which is common to many of us.
The platform for rating and reviewing education suppliers is approaching its third year during which time many headteachers, school business managers, and senior leaders have been providing valuable testimonials. In fact, when questioned in the National School Procurement Survey this year, 100 percent of heads and school business managers said they were willing to recommend, rate and review companies with experience of working with their school to help other schools in their procurement decisions.
schoolsadvisors.com provides the infrastructure to enable schools to openly share their experiences of products and services. The National School Procurement Survey 2013 revealed the four most important factors when selecting suppliers are value for money, quality, reliability, and customer service interestingly all beating cost and was confirmed again in the 2014 survey. The rating tool at schoolsadvisors.com gives schools the opportunity to grade suppliers on these four important criteria.
At a time when there is pressure on school budgets, finding suppliers with a proven track record of providing the best value for money is a real asset. All UK education budget holders are encouraged to get involved from SBMs procuring outsourced services for the whole school and middle leaders purchasing subject specific equipment to teachers wishing to share their views on school trip destinations or the latest classroom app. Everyone has their part to play.
The benefits speak for themselves. With a greater involvement and increased shared best practice in procurement between schools, the quality of suppliers and value for money that can be achieved can only rise. This empowers schools to maximise budgets and truly get the best learning environments for our students.